Kyanite Media is the best photography Services provider in Ahmedabad.
Kyanite Media provides the Best Photography Services in Ahmedabad. At Kyanite Media, we think that by offering well-customized and high-quality visuals, enhancing cooperation, lowering expenses, and boosting overall project efficiency, our in-house Photography Services team may greatly benefit our clients. This integrated approach of ours has led us to more successful and visually compelling design solutions for clients. Kyanite Media has earned its reputation through a combination of artistic vision, technical prowess, and unwavering commitment to client satisfaction. A digital marketing services agency like Kyanite Media often requires high-quality visual content for various projects, including websites, brochures, infographics, albums, advertisements, and social media campaigns. Our in-house Photography team helps create custom images by collecting photos tailored to the client's specific needs and ensuring that the visuals align perfectly with the design concepts.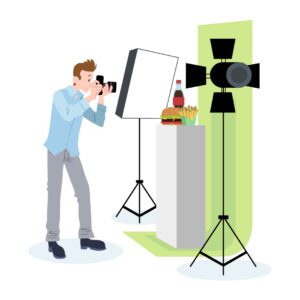 Kyanite Media, as the Best Photography Services Agency in Ahmedabad, provides faster turnaround times compared to outsourcing Photography services & this is crucial when we need quick revisions or updates to design projects. Our Photography services ensure consistency in branding by understanding the agency's style, aesthetic, and messaging. This consistency helps us maintain a unified and recognizable brand identity across various projects. With an in-house Photography agency, we tailor our work to the specific needs of the clients, which helps in project customization.
As the Best Photography Services provider, Kyanite Media has more creative and unique control, and we experiment with different styles, techniques, and visual storytelling approaches. We streamline the communication processes, leading to a better understanding of project requirements and improved efficiency. We offer agile services on time-sensitive projects, offer a wider variety of services to prospective clients, and differentiate ourselves in a competitive market. Through the lenses of our cameras, we transform moments into cherished memories. At Kyanite Media, we consider photoshoot services, photo editing services, and product photography as our core competencies. We are a passionate and dedicated photography services provider in Ahmedabad. We are committed to delivering stunning visual narratives that narrate your unique story. At Kyanite Media, we believe that every photograph should be a work of art, and every image should evoke emotion.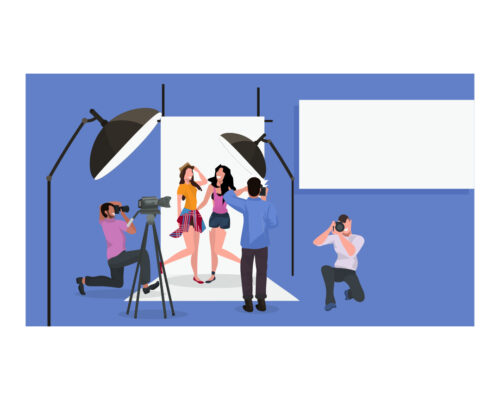 As a Photography agency, Kyanite Media believes that maintaining an in-house photography team allows for greater control over the quality and style of the photos produced. This is important as our agency specializes in a niche style of product photoshoots and photo editing services in Ahmedabad. Kyanite Media provides top-notch product photography services, ensuring that your merchandise is showcased in the most enticing manner possible. As the best photography services provider, we are the storytellers, the memory-makers, and the artists of our client's brand promotion.
As a leading Digital Marketing Services Provider and photography Agency, Kyanite Media provides the best photography services that could be used in social media campaigns for clients and for corporate presentation and brand-building purposes. Kyanite Media specializes in Creative Product Photography, Corporate Photography, Documentary Photography, and Industrial Photography. Our Client testimonials, recent project's and client reviews are tangible evidence of our proficiency with technical elements and photo-editing techniques during photography services and assignments. We have developed a stronghold in the areas of Food, Real Estate, Hospitals, and Restaurant Shoots during our recent photography assignments
Importance of Photography for Any Business.
Photography services are a powerful tool for businesses to engage, persuade, and inform their target audience. Well-executed photography can enhance your brand, attract customers, and drive sales, making it an integral part of modern business promotion strategies. As a Photography services agency in Ahmedabad, Kyanite Media believes that High-quality and compelling images capture attention more effectively than text alone. Photographs help create a solid first impression and draw viewers into your business's story or products. Consistent and well-executed photography helps establish and reinforce your brand identity. High-resolution images with proper lighting and angles can make products look more attractive and appealing.
In the digital age, our online presence is crucial. Social media platforms thrive on visual content. Photos on your website, social media profiles, and online listings can significantly impact how potential customers perceive your business. Well-optimized images with appropriate alt text and file names can improve your website's search engine rankings. It can help potential customers find your business more quickly when they search for related products or services online.
List of Photography Services that Kyanite Media provides:
● Product Photography
● Candid photography
● Creative Photography
● Portrait photography
● Fashion photography
● Event Photography
● Corporate team photography
● Aerial photography
● Lifestyle photography
● Landscape photography
● Photo Editing
● documentary photography
● Architectural photography
● Food Photography
● Real Estate Photography