No.1 Branding Agency in Ahmedabad, Kyanite Media.

Your Trusted Business Development Partner.
Kyanite Media is one of the Best Branding Agency in Ahmedabad, has evolved in the last few years and strives to generate wonderful results for its clients. Here is a team of dedicated personnel that strives to bring you a top-notch experience. We provide an exclusive range of Branding, Digital Marketing and Digital Advertising Services, thus covering all the requirements of our clients. From SEO and social media marketing to web designing, we excel in providing quality work that can boost your business. Choosing the right branding agency is crucial for the success of the brand building, and every client carefully evaluates potential agencies against many required characteristics to find the branding agency that best fits its brand's needs and values. We are a top-notch Branding Agency in Ahmedabad and a Brand Promotion Services Company in Ahmedabad. We have the required team of Skilled Professionals with extensive experience in branding strategists, designers, and copywriters with proven track records across many industries.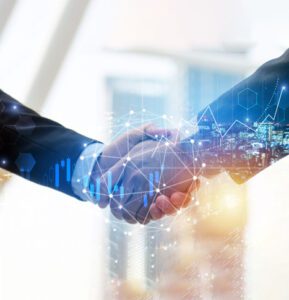 We have a Strategic thinking team of experts with a customized approach to creative excellence. At Kyanite Media, we conduct thorough market research to understand the brand's target audience, competition, and industry trends. This research forms the foundation of our branding strategy, which helps us in brand positioning, messaging, and guidelines for brand consistency. We are also versed in online and offline branding efforts, including web design, social media branding, print material and many more. We believe in responsive, transparent communication and are always willing to collaborate. Kyanite Media is committed to delivering high-quality work with attention to detail. We respect the feedback from our clients and adhere to the industry's ethical standards. We are updated with Industry trends and the newest technologies and always provide transparent pricing and contracts, ensuring a clear understanding of the costs and deliverables.
We Are The Best Branding Services Provider in Ahmedabad
As the Best Branding Agency in Ahmedabad, Kyanite Media provides 360-degree Digital Marketing and Branding services for its esteemed clientele. In just a short period, we have worked with renowned companies across multiple sectors and created a strong testimonial for our services and strategic inputs. Kyanite Media today considers itself a comprehensive branding agency and brand promotion services company offering special consultations on enhancing awareness of products and services for various brands.
Digital Marketing
Digital Advertising
Social media Branding
Brand Awareness Campaign
Digital Publicity
Awareness of products
Awareness of services
Branding with SEO (Search Engine Optimization)
Incorporating SEO into your branding strategy is a powerful way to boost your brand's online presence, reputation, and reach. When done right, it can lead to sustained growth and success for your business. SEO (Search Engine Optimization) and Branding can enhance your online presence and visibility. When done effectively, they can help you establish a strong brand identity and attract more organic traffic to your website. 
For doing Branding with SEO in an advantageous manner, the best branding agencies suggest strategies like defining brand identities, identifying relevant Keywords, Optimizing Pages, Creating Valuable Content, Link Building, Social Media Integration, and regular online reputation monitoring. Branding with SEO gives Increased, Improved visibility with targeted traffic and enhanced user experience. In addition to providing a competitive edge, SEO branding provides long-term relevance and data support.
Branding with SMO (Social Media Optimization)
Branding with Social Media Optimization (SMO) involves using social media platforms to enhance your brand's visibility, engagement, and reputation. By leveraging the power of social media, brands can connect with their audience, strengthen their brand identity, and build trust. It's a critical component of a comprehensive digital marketing strategy that can drive brand recognition and long-term success.
At Best Branding Agency In Ahmedabad Provides Branding with SMO helps define brand identity, choose the right social media platform, including Facebook, Instagram, Twitter, LinkedIn, Pinterest, and TikTok, optimize profiles, develop a content strategy and engage with the audience by using relevant hashtags and keywords in social media posts. SMO Branding helps collaborate with influencers, uses Paid Advertising and helps in using analytics tools provided by social media platforms to monitor your performance. SMO strategies help build a loyal, engaged and actual customer community around the brand.
We have an experienced team to support you in quick response
Excellent Support
Our team is always on their toes to assist the potential and current customers. You can reach out to us with any queries without hesitation.
Awesome Team
The team comprises of creative and knowledgeable people that are constantly motivated to create an impact on the digital media.
Faster Performance
The enthusiasm towards the work has resulted in a quick turnaround of our projects, resulting in happy and satisfied clients.
The main concept behind Branding is to create a strong, enduring, and positive image in the minds of consumers, which can lead to increased recognition, customer loyalty, and, ultimately, business success. Collectively, the distinctive features of Branding include personality and conveying its values.
As a leading Branding Agency in Ahmedabad and Gujarat, Kyanite Media believes that Branding involves the strategic development and management of various elements. This strategy is designed to resonate with the target audience and differentiate the brand from competitors. Identity and Image, Target Audience, Differentiation, Emotional Connection, Long-Term Strategy, & Adaptation and Evolution are some strategies that make Kyanite Media one of the best branding agencies in Ahmedabad.
What is the Impact of Branding on Businesses?
Proper branding communication is a strategic business tool that can positively affect a company's reputation, customer relationships, and overall success. It helps build a brand that stands out, resonates with customers, and fosters long-term growth. Logos, taglines, colours, and designs are all branding elements that help a brand to shine and generate positive customer loyalty. Strong branding communication sets your business apart from competitors. It makes your products or services unique and highlights that position your brand as the preferred option in the minds of consumers.
As the best branding agency in Ahmedabad, Kyanite Media believes consistent branding communication builds your brand's trust and credibility. And advocates that proper branding communication and strategies help brands become more recognizable. When a brand consistently delivers on its promises and maintains a positive reputation, customers are likelier to trust it and make repeat purchases.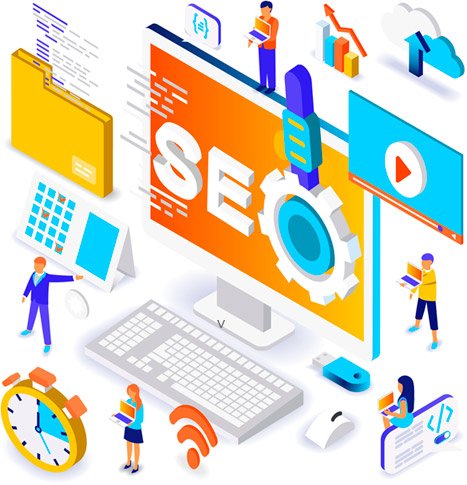 Kyanite came into existence because of the founder's vision to create something valuable in the digital marketing world. The founder, Mr. Mayur Chandel, has 5 years of experience in this field, having worked with innumerable companies and excelling every time. He worked on his dream venture and with determination, has turned it into a reality. Kyanite is a result of 5 years of experience and learning which can be beneficial to the companies aspiring to enter the e commerce world.
Kyanite started in the year 2019, and in a short span of time, it has become a name of its own. Mr. Mayur Chandel has created a team that is highly dedicated and collectively, has worked with the best clients. From working in corporate to having his own company, Mayur Chandel knows ins and outs of business and manpower, which is imperative when working on a marketing strategy, as its aim is to convert traffic into consumers.
Kyanite has thrived even during the pandemic, in fact, it managed to acquire valuable clients as well. So, for your company's bright future, consider Kyanite and you'll be glad that you made the right decision.
Our success is a result of teamwork and building upon our technical expertise and creative style providing a full-service solution to our clients.
Mayur Chandel
Founder & Director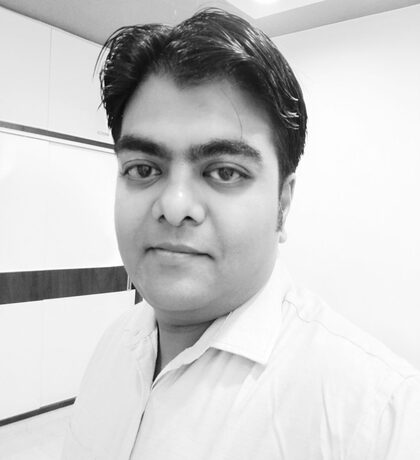 Allay Shah
Digital Marketing Manager
Kunal Kuchheria
Senior Graphic Designer
Nidhi Patel
Graphic Designer
Hardik Nandha
Photographer
Dhananjay Dave
Graphic Designer
The Story of Kyanite Media
We enjoy adapting our strategies to offer every client the best solutions that are at the forefront of the industry.
2019
A Brief History
We have started kyanite media in 2019 and after much success, the agency was eventually.
2020
An Award-Winning Creation
Continued growth even in covid with new clients means our team continues.
2021
Something Big
The team move into its first office, in the center of Ahmedabad at Satellite
2022
Expansion & Awards
The team grows to nearly 10, working with some incredible clients.
What Clients Say About Us
Kyanite Media's clients and their results are the best proof that our methodologies work. However, we've likewise gotten various honors and commendation from the media and our companions.