Paid Promotion Services Provider Agency in Ahmedabad
Kyanite Media is a cutting-edge company specializing in Paid Promotion Services in Ahmedabad. that is committed to dedication, adaptability, and delivering exceptional client results. By providing practical strategies and results-driven Paid Promotion Services, we help your company grow. We ensure your business appears at the top of search engine results when potential customers actively search for your products or services. Through our Paid Promotion Campaigns, we help harness the vast potential of platforms like Google, Facebook, Instagram, Twitter, and LinkedIn with our social media advertising expertise. From YouTube advertising to in-stream video ads, we make your message shine. We use platforms like Google Ads to bid on keywords related to your business so your website appears prominently in search results. Placing banner or video ads on websites, apps, or platforms also increases brand visibility. Being the best Paid Promotion Services agency in Ahmedabad, we have a well-defined strategy when engaging in paid promotion, including setting clear objectives, determining a budget, and measuring the success of your campaigns.
Paid Promotion Sevices Specialist Company at Ahmedabad
At Kyanite Media, we believe that it requires a combination of strategic planning, execution, and ongoing improvement to ensure the most effective and best-paid promotion services on social media. Hence, we keep refining our strategies and processes to stay at the forefront of the industry. We believe that we must stay updated with the latest trends, algorithms, and features on major social media platforms, and we conduct thorough market research to understand the client's target audience, preferences, and competitors. Our team of skilled professionals who are well versed in social media advertising, content creation, analytics, and client management help develop tailored paid promotion strategies for each client based on their specific goals, target audience, and industry. As the best paid promotion services agency, our specialized tools like Excel, Google Sheets, or specialized budget tracking software help clients manage ad spending and help calculate campaigns' return on investment (ROI).
We educate our clients on the relevance and importance of paid promotion campaigns on Facebook Ads Manager, which offers a robust advertising platform that allows you to create & manage paid advertising campaigns on Facebook and Instagram. Instagram Ads, Twitter Ads, LinkedIn Ads, which is a professional networking platform & that helps target users based on their job titles, industries, and company size, Pinterest Ads, which provides advertising options that are particularly useful for businesses in niches like fashion, home decor, and DIY, Snap Chat Ads, YouTube Ads, Hootsuite and much more.
As a best paid promotion service provider, Kyanite Media offers a wide bouquet of services that not only helps expand our client base and revenue potential but also positions our agency as a versatile and competitive player in the digital marketing Industry. It allows us to adapt to changing market dynamics, meet the unique needs of each client & deliver comprehensive and effective paid marketing solutions. We provide a comprehensive set of services to offer a competitive advantage to our clients and help maximize revenue streams.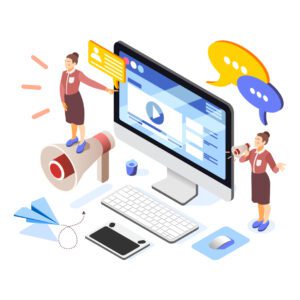 List of Paid Promotion Services Provided by Us:
Google Ads (Pay-Per-Click) Advertising
Retargeting/<br /> Remarketing
What is Paid Promotion all about?
Paid promotion, also known as paid advertising or paid marketing, the Paid Promotion Services are practice to pay for displaying your content, product, or message to a specific audience. The Paid promotion campaign involves using various tools and platforms like Google, Facebook, Instagram, Twitter, and LinkedIn, wherein paid ads are often prioritized over organic content, ensuring that your message reaches a larger and more targeted audience.
For organizations and people trying to enhance their online presence & achieve specific marketing goals, social media paid promotion campaigns run by the best-paid promotion service agencies have become crucial. Hence, paid promotion campaigns can significantly increase the visibility reach of your content, deliver a solid return on investment, and aid in successful marketing overall. Consequently, Paid Promotion campaigns have become a crucial component of modern digital marketing strategies, and they help in Lead Generation through targeted advertising campaigns.
How Can Paid Promotion Services Help Your Business?
As the Best Paid Promotion Agency in Ahmedabad, Kyanite Media believes that planned paid promotion campaigns help you to reach targeted customers because Paid advertising platforms like Google Ads and social media ads allow you to target specific demographics, interests, behaviors, and geographic locations. This precision targeting ensures that your message reaches the most relevant audience, increasing the likelihood of conversion.
Paid Promotion campaigns are effective only if we consider our target audience, budgets, and business goals while planning our business strategies to determine which platforms and tools are the most suitable for business. Paid promotions provide detailed analytics and performance data. This data allows you to track the effectiveness of your campaigns to improve return on investments. While Organic marketing efforts can take time to gain traction, social media paid promotion campaigns can deliver quicker results, making it ideal for time-sensitive campaigns or product launches.